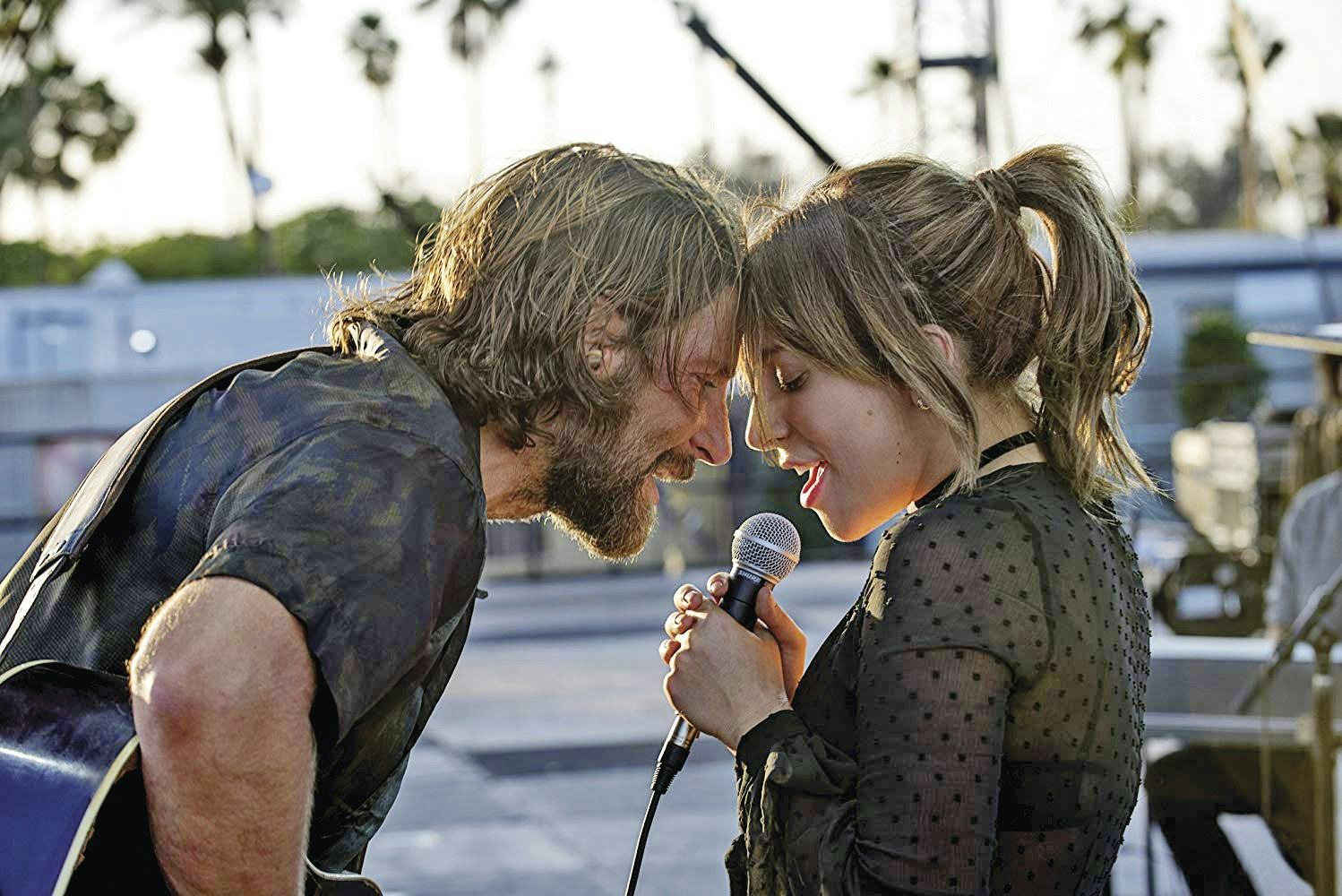 For the theater and music crowd, there's no bigger movie out right now than the newest remake of A Star Is Born. Jackson Maine is the rock-and-roll hot mess who would steal anyone's heart, and Ally is a pop star in the making who just needs a small push to bloom. Both of these characters are destined to become as iconic as Judy Garland in the 1954 version. So why not dress up from A Star Is Born for Halloween? These last-minute DIY A Star Is Born Halloween costumes will make you glad you didn't decide earlier.
Now, to be clear, there are five Ally looks to two Jackson looks, but the fact is Jackson mostly just wears variations of the two costumes pictured below. (Except when he's at the Grammys, but it's just a rental tux.) One could pair any of these Jackson looks with the Ally looks and be a perfect pair.
As the character who undergoes the most significant change, Ally has the more exciting set of outfits. But isn't this always the way when it comes to the pop star versus the rock and roller?
And yet, Ally's looks are easy enough everything can be found on Amazon. Here's a rundown.
A Star is Born "Rose" Look
Probably the easiest of all the costumes, as long as you don't mind making your own stick-on eyebrows. Ally's look here is a black slip and black stockings and a black wig. No shoes, no eyebrows, all service. You can find the outfit on Amazon, with the slip for $15, the stockings for $8, as well as the wig for $18.
A Star Is Born "Ingenue" Look
Perhaps Ally's most iconic look, the boob-window crop top under a leather jacket with gold necklaces, and black bell bottoms. The crop top is the hardest to find because it is specific. But Amazon has this which is pretty close for $30, and then just add a strip of fabric at the neck. Everything else is generic with the jacket costing $24, the pants are $15, and the jewelry is $7 per necklace. Oh, and tape a package of peas to your hands.
A Star Is Born "Shallows" Look
A Star Is Born "Touring" Look
A Star Is Born "Real Life" Look
But if I'm being honest, there's only one truly iconic outfit from A Star Is Born, and it wasn't in the movie. It was the moment the real-life star was born when Lady Gaga made her entrance at the Venice Film Festival. Made of ostrich feathers for days, this is not a dress that's easy to DIY. But if you buy dozens of these and tie them (or glue them) together into a dress shape, you can create your own hilarious homemade version.