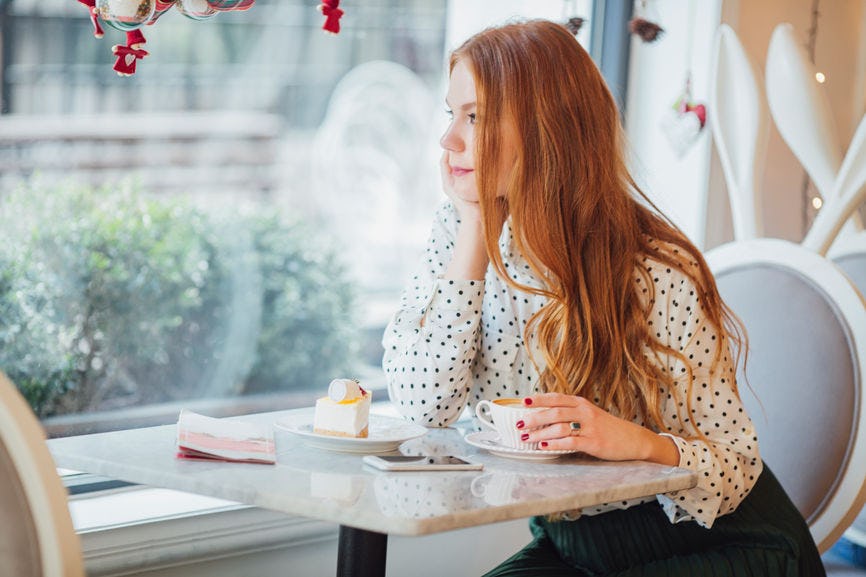 I think many of us can agree that the holiday season is the most magical time of the year. Thanksgiving is right around the corner, so you're daydreaming about all the turkey, mashed potatoes, and homemade pumpkin pie that's to come. The days are getting colder, and that means you need to find different ways to entertain yourself. It seems like everyone on your Instagram feed is hosting a Friendsgiving or going on a family vacation this time of year, and you may be wondering what to do when you're kickin' it solo. All of your hometown friends might be traveling, or you may just want a little time to yourself. Fortunately, there are so many fun things to do by yourself over the holidays.
Work (or this past semester) has been so busy, and you're feeling thankful for some much-needed "me time." Taking time to yourself can be as equally as rewarding as spending time with family. After all, how often do you get quality time with yourself? This is a great time to catch up on all of those things you never have time to do, and get in the festive spirit of the season. It's the best time to treat yo' self and refresh before returning to school or work.
1

Get A Head Start On Your Holiday Shopping
It's the holiday season, so that means it's officially sale season. With a combination of Black Friday, Cyber Monday, and Christmas sales, there are so many ways that you can save big throughout the season. (Your wallet will thank you.) This is the perfect time to get a head start on your holiday shopping, or even purchase a cute new outfit for your office holiday party.
2

Enjoy Some Hot Chocolate And Holiday Treats
It's time to count your blessings and treat yo' self to the sweetest holiday-inspired treats of the season. Enjoy homemade hot chocolate by the fireplace, or head to a local cafe and savor an eggnog latte. With apple pies, specialty cakes, and candy canes, the holidays are the best time to satisfy your sweet tooth and Instagram aesthetic.
3

Catch Up On Your Netflix Favorites
It's getting colder, and the days are shorter. You know that Netflix is the answer to being indoors for long periods of time. Whether you want to laugh out loud or watch a feel good holiday flick, you'll have plenty of time to catch up on all of your television and movie faves.
4

Have A DIY Spa Day
Are you in serious need of some rest and relaxation? Pick up some bath bombs, nail polish, and face masks for a DIY spa day. Self-care is extremely important, and this is the perfect season to kick back, chillax, and love on yourself.
5

Finish That Book
You may tell yourself on the daily you want to read more, and this is your chance. You can finally finish that book you started or purchase a new book to read. This is the best way to have a sweet little escape without stepping foot outside of your home. Cozy up on the couch, make yourself a mug of peppermint tea, and happy reading!
6

Finally Start That Project
We all have big dreams outside of our daily routine, but it can be easy for life to get in the way of those goals. Whether you want to start writing that book, create a blog, take a photography class, learn how to play piano, or simply try new things, there is no better time to start than the present.
7

Try A New Holiday Recipe
You have all of the time in the world to cook yourself a delicious meal, so why not experiment? Hop on Pinterest, get creative, and start baking. Who knows? You might discover your new favorite recipe. At the very least, you'll have a new dish to bring to the next holiday event.