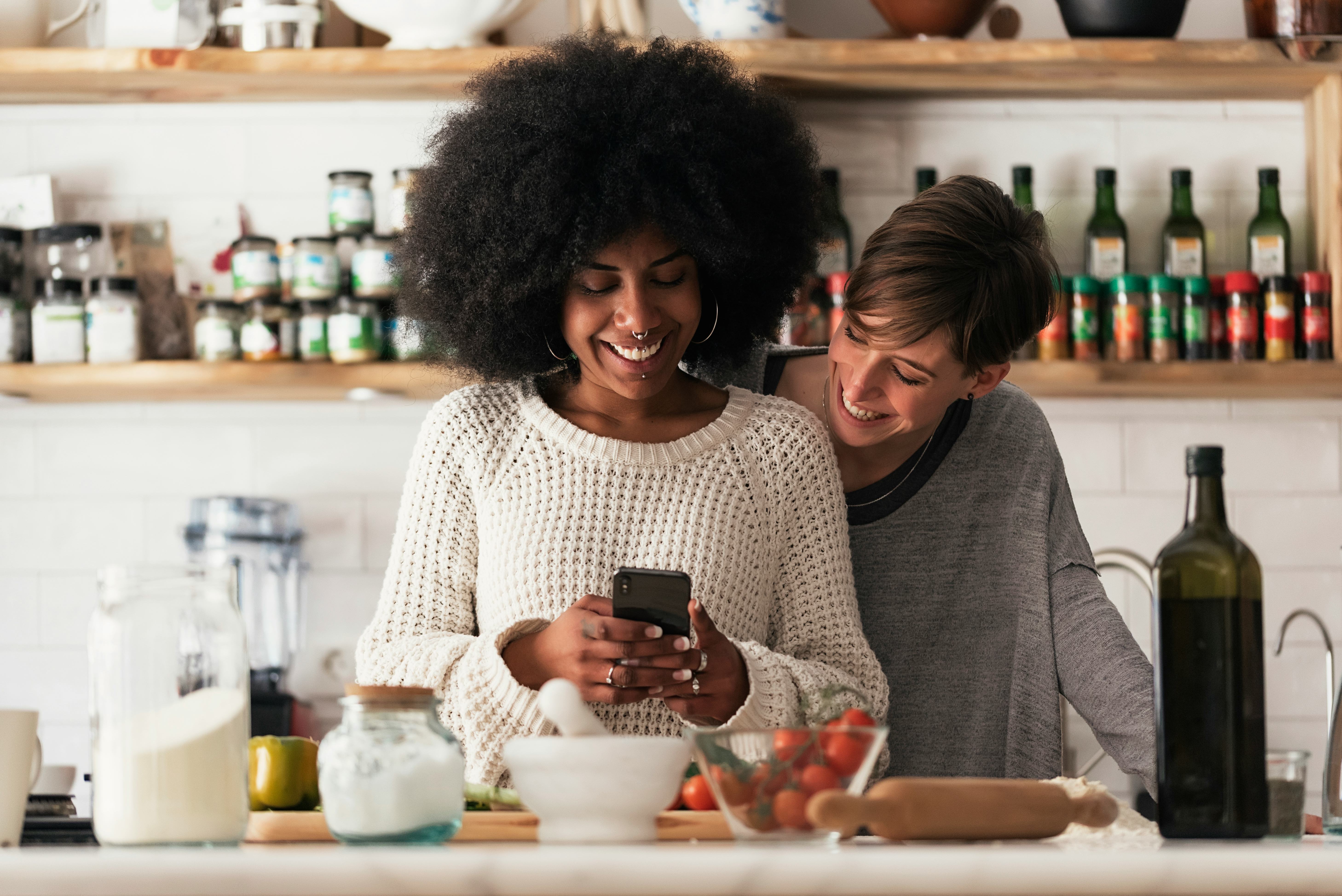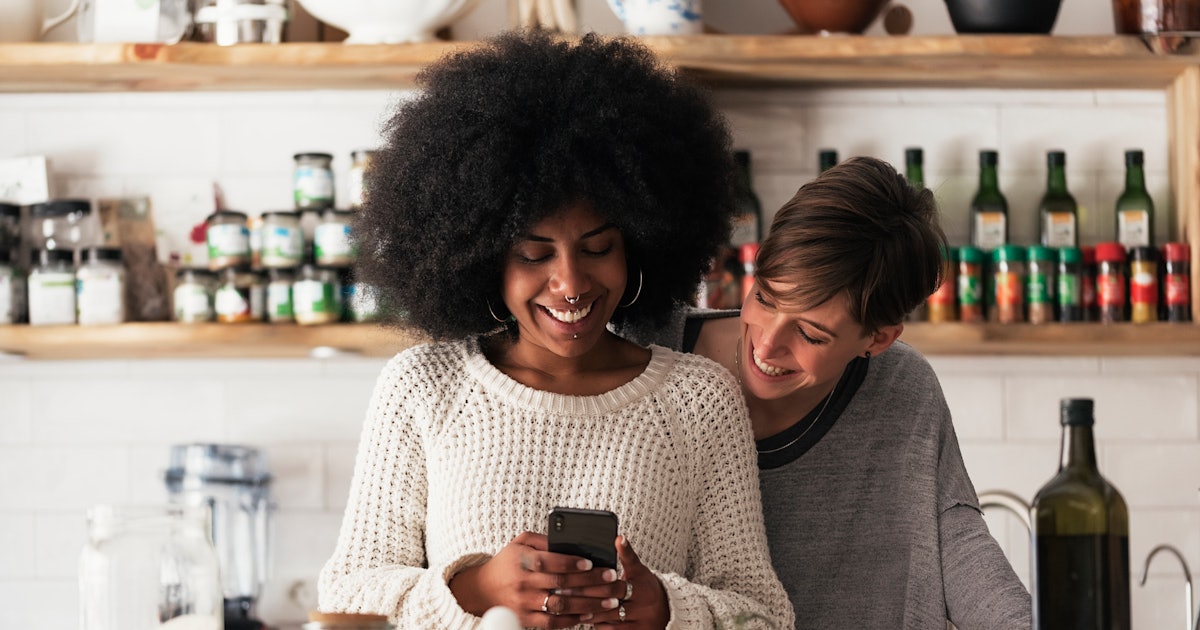 It may not have the romance of Valentine's Day, nor the glitz of New Years Eve, but Thanksgiving can honestly be kind of hot. You're eating a lot. You're spending time with loved ones. Most of all, you're thinking of all the things you're grateful for, or would be grateful for, like world peace, or getting a date with your crush — and in the words of Paris Hilton, that's hot. If you can't rent a float in the Macy's Thanksgiving Day Parade to show your crush how you feel, don't worry. These flirty texts to send your crush on thanksgiving are a subtle close second.
Thanksgiving is a time for comfort, being yourself, and feeling (or getting) lucky. You can load up your plate, let down your hair, and get frisky after getting full. If you're crushin' on someone, Turkey Day is a cute time to spill the baked beans. Maybe you're back in your hometown, or perhaps you're with a friend's family, wherever you are, chances are you're looking cute and feeling good. After a few glasses of wine and a tense exchange with your conservative uncle, you're already feeling amped up. Why not tell your crush how you feel, in the name of gravy and European expansion?
These flirty texts are a sure way to add some whip cream to your pumpkin pie.
1

Maybe tonight I'll give you something to be thankful for.
First, I'm thankful for my dear friend Michaela, who provided me with this line. Something like this, or any iteration of "you'll be thankful," can be a sexy and playful message without literally saying, "I want to have sex with you right now." Subtlety is key.
2

Can't wait to 'Plymouth Rock your world later.
High-key do not support colonization, but I do support historical one-liners. If you've actually ever been to Plymouth Rock, it's less impressive that you'd think, but then again, so are most straight men.
3

If your pants are feeling tight, why don't we just take them off?
If you wore stretch pants, take those off too. All pants must go.
4.You're not a snack, you're an entree.
Cardi B on YouTube
5

So are you a breast or a thigh person?
Naming body parts in texting isn't for everyone, and not everyone has breasts, but if you're feeling yourself it can be a sexy way to discuss what you want, and how you want it. Too bad turkey butt isn't a thing. But maybe you can work it in there?
6

You can be my midnight snack.
I'll be coming by around midnight in my jammies. There's something sexy about eating in bed with a boo. Jennifer Aniston's line in He's Just Not That Into You about her boyfriend needing to let her eat Wheat Thins in bed is #relatable.
7

I wanna lick you from your head to your potatoes.
Ariana Grande's song "Sweetener" but with the lyrics, "mash it, mash it, mash it, and mash it."
Again, sexy texting can be intimidating, but sometimes a joke can lighten the tension. If you're both laughing, it's easier to feel comfy and start to open up about sexy stuff.
8

Wouldn't mind going back for a second helping of you.
Or third. Or fourth.
Whether you're happily dating someone or happily on the prowl, may these flirty texts add some spice to your PSL. If you're a more traditional bird, of course a nice "Happy Thanksgiving!" works too. Whoever you're texting and whatever you're saying, may you take a second to think about all you're grateful for. And if you're feeling brave, ask your crush out! I bet you they'll be thankful that you did.